09 Sep

THE REAL REASON STARTUPS FAIL

How a simple weekly commitment helped us beat the odds.

It's no secret that startup businesses face some pretty terrifying statistics…

There's lengthy studies and reports on the matter, but let's not beat around the bush. Here's the truth:

Nine out of ten startups will fail. Two of them won't even make it through the first year. 😶

Talk about discouraging! It's a wonder anyone would begin a business with this kind of fail-success ratio in mind. Most entrepreneurs (much like ourselves) refuse to believe they could ever end up on the fail side of these stats. It would be impossible to stay motivated with a "glass half empty" kind of attitude. But, it's still important to understand that the environment for startups is a harsh one and a proactive mindset is a must-have.

Oh, and Blended just celebrated its first birthday, so right now we're feeling pretty chuffed that we've made it through the preliminaries.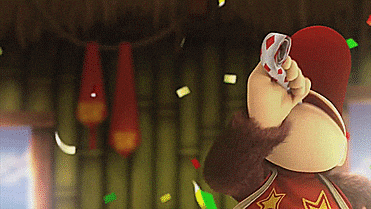 Why is the startup success rate so low?
All the statistics point to one main reason; the product just isn't right. Business is all about filling a gap in the market, but with an endless supply of products and services being offered nowadays, there aren't really any gaps left. It's almost as if everything has been thought of already.
This problem is no stranger to us. We certainly aren't the first recruitment agency to specialise in sales and marketing, but after a year of persistent growth, we're starting to realise there's more to startup success than just creating a worthy product.
The creation of Blending Business
52 weeks ago, we set a goal to prove the statistics wrong and came up with the concept of Blending Business. We wanted to host an event every single week for an entire year. We invited like-minded professionals to come along and facilitated a new discussion each week. It was a way to network with others in the industry, learn from their experiences, and most importantly; prove that we can see a goal through to the end.
As of last Tuesday, we succeeded. Whether it was just three people, or a board room filled to the brim, we managed to pull it off for 52 weeks straight. Our consistency and commitment to a project represented what every business needs to do to get over that first-year hump.
Too often do we see start-ups shoot for the stars only to fall short when results are not instantaneous. 🌠 They've been told their business isn't growing if the numbers aren't there, as if that's the only sign of success.
Forbes Magazine says, "if the growth doesn't happen after a certain amount of time, then the growth will not happen. A company that is not growing is shrinking".
This is the mindset that has led to a generation of abandoned businesses. Growth is definitely a must, but it requires persistence and commitment. It comes from a place of consistency, not from going into the first day of business with guns blazing, ready to play all your cards straight away.
How to find the balance…
We don't make 100 calls on Monday, then leave the phones alone for the rest of the week. Instead, we aim for 50 calls a day, and hit a total of 250 each by the end of the week. We also don't spend one day a month sending out a bulk load of hand-written letters. We send three a day, and by the end of the year we've sent 720.
The results of these have never been immediate. Our efforts are exhausting at times, with no sign of success until further down the track. Out of 150 letters sent this year, we've only heard back 18 times, but they're also what landed us appearances on Sky News and ABC radio.
On a simpler scale, we aim for one LinkedIn post each a day. Nine months ago, our hits for these were in the single digits (sometimes double, if we were lucky). Last week, our teams posts were viewed 100,000 times; our best result yet.
If we had given up when the views were low, and responses sparse, we wouldn't have made any of the traction that we have today. We would've assumed our tactics weren't working for us and moved onto the next project.
But what we've learnt over our first year, and in Blending Business, is that projects and businesses are only successful when they're seen right through to the end.
You may be in an industry with thousands of competitors, selling a product or service that the market is reluctant to receive, and you can still be successful. Stand out by being the only business that delivers on a steady, consistent basis. Set a goal and prove to yourself that you can follow through on it.