16 Sep

HOW TO FIND THE RIGHT TECHNICAL SALES ENGINEER

The balance between sales and industry-specific knowledge.

Sales and application engineers bridge the gap between those who build complex products, and those who use complex products. With an endless supply of innovation and technology, they're hot in demand.

But not just anyone can take on the job. Technical sales is an art, and finding the right "engineer" might as well be like finding a needle in a haystack.

You want someone who knows what they're talking about. Not everyone can commission a control valve or introduce new laboratory equipment to a team of scientists. And what about other complex products like hydraulics, automation and pneumatics?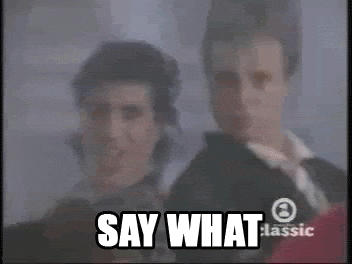 When it comes to these high-value products, technical knowledge is crucial. Sales skills, however, cannot be forgotten. It's about finding the perfect mix of both.
Tech know-how
Sales engineers work face-to-face with clients, acting as the team's technical encyclopedia. As the client's key point of contact, they need to be able to answer queries, provide technical advice and introduce new products. They demonstrate how the product works and know how to commission it.
Working on the frontline with experts in industries like manufacturing, pharmaceutical or construction calls for a high-level of technical aptitude.
But how do we identify that?
It's important to look for candidates who have had hands-on experience in the specific industry. For some, this might be a degree in computer science, physics or engineering. It could also be from working as a tradesperson on the tools, where they've already learnt to commission the exact product and can explain the ins and outs of this in layman's terms.
By identifying a salesperson with the educational background in the required area, you're ensuring they have a deep level of knowledge on a specific line of products and can provide pre and post-sales technical advice to the buyer.
However, looking for someone with technical know-how on such a specific level often eradicates an entire segment of the playing field, and those who are left may lack the critical half of the equation: sales. While it's important to have someone versed in the industry, it's also just as important for them to be able to sell the product.
The sales engineer will ideally be establishing new business, preparing proposals and quotations, negotiating contracts and T's & C's, as well as liaising with the existing clients. These are all skills that come from previous experience in a commercial or sales area where they've had frequent contact with customers.
What to look for…
By ticking off some key boxes, you can pick the salesperson who has this experience under their belt.
First, look into their sales history. What is their personal sales process? How do they approach it and which businesses have they successfully worked with? Then, take a look at their industry references and see how others speak of them. If they are involved in a range of industry organisations, it shows they're engaged and participating and they take their work seriously. Also check their key achievements and any major projects they've completed – this will show the scope of their abilities.
It's important to not forget about the personal attributes that make a salesperson stand out. Watch how they interact with people in and out of your company to see how well they communicate. Ask what their actions are post-sale; a good salesperson stays in contact with their clients.
Overall, look for attention to detail, innovation, discipline and focus. And don't forget to find the people's person; someone who can communicate without ego.
Combine the two
Instead of having a separate technical engineer and salesperson, try and combine the two. A technical sales engineer will be able to draw on their education to identify the customer's business problem, then use their sales skills to demonstrate how the product solves that problem. It's a win-win solution, but it's a tough job to find the exact mix of both.