23 Sep

AN APPRECIATION POST FOR THE FAMILIES OF YOUNG ENTREPRENEURS

We wouldn't be here without you.

 

One month ago, we found out Declan was a Brisbane Finalist in Business News Australia's Young Entrepreneur awards.

Woohoo!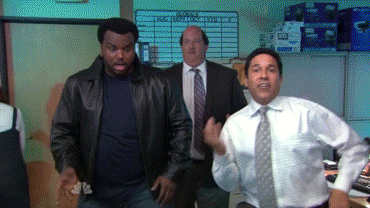 The lead up to the event was insane. For a small business, this is pretty exciting news, and we couldn't help wondering who else would be there and how the night would unfold.
Last Friday came around and it was finally time. We finished up our work, put on our best dresses and suits and off we went… not just Declan, but all of us.
That's right, we snagged an entire ten-seater table just for Blended. We rocked up as a crowd; made up of not only our in-house team, but also Declan's partner, mum, sister, and clients we love to work with from Sonder and Machines4u.
You didn't think we'd let him have all the spotlight, did you? 😉
Even though the awards were meant for the entrepreneurs who had led businesses to where they were today, it was still an achievement for the teams behind them – the ones in the office and the ones at home.
This was something MC Jack Corbett touched on throughout the night, taking a moment to appreciate these significant others and family members who constantly support each of the entrepreneurs in the room.
Right on cue, we began cheering for Declan's family, and particularly his partner Deanna, who has been at home with their adorable daughter Saige for the past seven months while Declan endures the young entrepreneur grind.
The focus had been on Blended for most of the night, but we took this moment for Deanna. She definitely claims the title for SuperMum.
Often the credit is given solely to the entrepreneur, but it's so important to remember those on the other side. Every time we are working late, constantly on our phones, or just in an overall stressed state of mind, there is a flow on effect to our families at home. Every time business is struggling or slow, they feel it just as much as we do.
Building a business can be tough and unstable at times. It can mean a lot of down days, a lot of days spent working back late, and a lot of invested energy. Quite often, there's a partner back at home who might be looking after kids, working as well or even just holding down the fort. They are the emotional pillars that hold us up. Without them, we simply couldn't work as hard as we do.
Friday night was our business' first big awards night, and it was a stark reminder of how influential all of the ten people on our table had been in getting us to this point. They are the reason we made it to the finals, so it's only fair they get to join in on the fun.
So, as we head into our next big week of work, we want to say thank you to all our support systems.
These hard times will (hopefully) all pay off one day!