26 Sep

WHAT IT'S REALLY LIKE BEING IN THE RECRUITMENT INDUSTRY

The inside scoop.

 

Recruiters have quite the reputation these days.

We're following on from an era where clients and candidates were not put at the forefront of priorities. They felt burned, used and lied to by recruiters. It's led us to be seen as manipulative salespeople just trying to close a deal.

Every single day we have to fight against this stigma. Our calls are avoided, we're hung-up on and the minute someone hears the word "recruiter", they go running.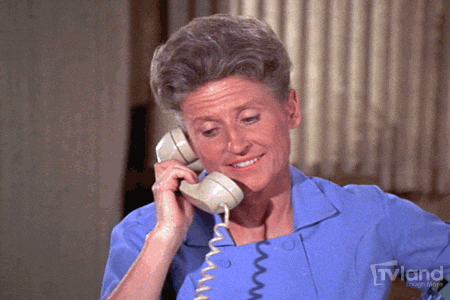 To say it's deflating would be an understatement. Recruitment can be such a valuable service, as long as the client and candidate are the agency's sole focus. We're in the process of resurrecting the damage by taking recruitment back to its roots… it's all about that personalised service.
It's a tough job. A recruiter may seem direct and confident, but the person behind the phone call is actually weaving through the obstacle course that is the new age of recruitment.
Here's what you don't know about the recruitment industry…
The chase
Probably the most nerve-wracking part of the job is the cold-calling. It can be scary enough to pick up the phone and talk to people, but imagine when it's a stranger who isn't expecting your call, then having to sell yourself to them. It's a chase and the receivers often take a fair bit of convincing to listen to what we have to say. If we hesitate, we lose them.
Facing rejection
The sales industry calls for a thick skin. We may face rejection each day; whether it's a client we've put a lot of work into deciding to fill the role elsewhere, or a candidate we're invested in getting turned down. It could even be simply being turned down in a cold-call. Either way, we have to remind ourselves it's not personal and continue on.
Proactivity
We will never see results from sitting around and waiting. The more we're on the phones, the more business we're going to have. Some days it's exhausting and demotivating, but being successful in the recruitment industry takes resilience. Sometimes all it takes is that final push of perseverance at the end of the day to finally snag something.
Outcomes don't come quickly
Recruitment is so up and down. Some periods are full of rewards, with prospective clients getting into contact with us and a range of candidates landing the jobs we put them forward for. Other periods are the opposite. We dedicate all our time to long conversations trying to build relationships. We don't see any results, instead we've got our heads down putting in the hard yards to see the results much further down the track.
Quality over quantity
We're not only fighting a stigma. We're also fighting against the idea that recruiters aren't needed anymore. With a multitude of easy-to-use employment platforms, the market is saturated with talent and recruiters seem pointless. In this case, we have to redirect our purpose. We aren't searching around for the candidates; we're working through the oversupply to find the quality candidates.
Time management
Recruiters wear a bunch of different hats each day. When we aren't cold-calling trying to source new clients, we're screening through applications, setting up interviews, liaising with current clients and candidates, and trying to get our name out there. We're pulled in all different directions. There are people depending on us from both ends. It's a lot of pressure!
There's a lot of different ideas about our industry, but they often come from the outside. How about taking a look from the eyes of the recruiter? We face some challenges, but that doesn't mean we aren't passionate. Our main goal is to shine a light on the best parts of recruiting and what we can offer. Plus, who doesn't love a challenge?