04 Nov

VIDEO MARKETING IN THE RECRUITMENT INDUSTRY

Take a look at our LinkedIn page for a crack-up.

Over the last fifteen years, social media marketing has skyrocketed in popularity. Sites like Facebook and LinkedIn have stayed at the top of their game since creation. With hundreds of millions of users, it's no secret that this is where the market is, and it wasn't long before businesses caught on. They quickly created pages for their companies and dove head-first into e-commerce.

In the following years, product and service marketing did a complete 180. Gone were the days of aggressive, outbound marketing, as consumer preferences paved the way for reactive inbound strategies. Now, more than 90% of executives use social media in their procedures. It's the primary pathway to reach consumers, network and get your company's name out there.

More recently, we've seen a shift even further down the visual path. Companies are moving closer and closer to a video medium. When we scroll through Facebook, we're bombarded with video after video. They're no longer than 30 seconds, but that doesn't mean they don't grasp our attention.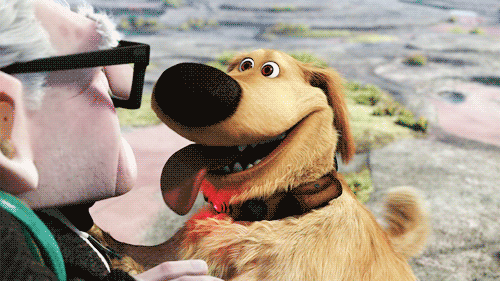 It's brilliant marketing; creating a short-snappy and entertaining video, with the company's message hidden within. Sometimes, we don't even realise it's a marketing video. We're too caught up in the story being told. We're just so easily enticed!
Videos take photos and infographics to the next level. They're still visual, but they are ten times more personal. Videos tell a much bigger story than a photo ever could. They're gaining so much traction in the Facebook marketing world, but what about on a platform like LinkedIn? And what about for a niche industry like recruitment?
Recruitment has always stuck to a more traditional marketing approach; cold-calling, flyers, websites. But what if we took a really modern technique and applied it to our industry? It's a bit of an oxymoron, but it seems to be working for us!
We've implemented videos into our business model, but not only for online marketing. We now use it as the primary way to connect with our community. Here's five of our techniques… they may seem a bit strange, but that's exactly what we're going for.
Interviews
This one has been adopted by a range of industries. With minimum time and maximum distances, video interviews seem to be the go. In this industry, interviews are something that we do pretty much on a daily basis, so we need a quick and effective process. Instead of gaging someone's potential as a candidate over the phone, just switch on video mode – meeting them face to face (or screen to screen) is so much more helpful!
Marketing
Have a networking event coming up? Launching a new initiative? Advertising an available position?
Instead of creating a generic flyer in adobe and posting it on your socials, try creating a video version. Make it as engaging and personal as possible, and get your message out there. Our first point of call when something is happening in the business is to video it, even for our most generic marketing. Here's some examples:
Personal branding
Back in the day, marketing was rarely personal. It was all about the product/service, and nothing about the business. Now, it's no secret that companies are jumping onto the personal branding bandwagon more and more; angling their marketing around themselves and their values. We're doing exactly this. We post videos every week about our processes at Blended Employment and what we stand for…
It may not seem effective, but it shows potential clients that you know what you're talking about when it comes to business. Imagine if a supplier of control valves posted a video explaining the installation and servicing of a control valve. So many of us are afraid of sharing industry knowledge at the fear of devaluing our purpose, but this is so far from the truth. If anything, potential clients will take it as proof that this company knows exactly what they're doing.
A bit of fun!
It's kind of like personal branding, but just nothing to do with the business. We have always said that Blended is a people's company, and therefore largely about the people behind the company sign. Therefore, half of our content is just to show people who we are. Warning… we can be pretty silly behind the camera.
Personal messaging
What…!? Sending a message… via video!? How awkward!
You're right, it is a bit awkward at first, but that won't stop us! Our work revolves so much around who we are, and we don't want our invitations to work with us to just waste away in a LinkedIn message bank with all the other recruiter messages. We want to stand out and show how much we love to work!
😂😂😂
So get creative – maybe even put a costume on – and get posting!