19 Dec

InMails gone wrong

One of the most common phrases in the English language has to be "I'm sick of all these LinkedIn messages!"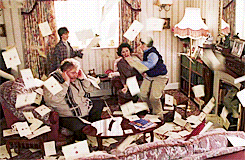 If you've clicked on this blog, it's likely you're familiar with regular bombardment from the (in)famous networking site.
"Hi John, we are a market leader in this industry. I would love to connect with you to explore further opportunities."
These messages are devoid of creativity and are written with as much passion and vigour as a lump of concrete.
If these are meant to create genuine interest in the person sending them, they're failing. When we receive them, it's hard to believe the sender wants anything more than to boost their number of connections for the sake of it.
The corporate world has become too comfortable with mass marketing. Copying and pasting this generic content just says, "I have no interest in making a personal connection".
As beneficial as it can be to interact with our corporate peers in one place, the impersonal messages we receive and send have severely impacted our ability to be personal and genuine.
What happened? Did we lose the art of caring?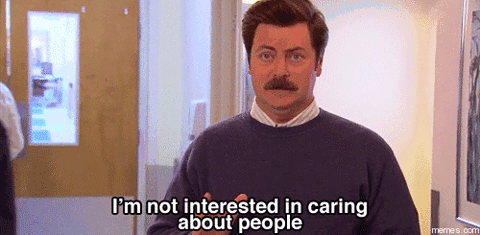 Personal connections are a seriously undervalued aspect of employment. Instead of making them a priority, businesses take shortcuts and fake authenticity to get LinkedIn 'connections' and wonder why they don't get much love back.
At Blended, we can't afford to take the easy route. Our clients rely on us to form personal connections so we can find placements for them that best match their unique skillset.
How can we possibly tell what is unique about someone by sending them a generic message? Sending the same InMail to hundreds of potential clients to say we care about them is tantamount to lying.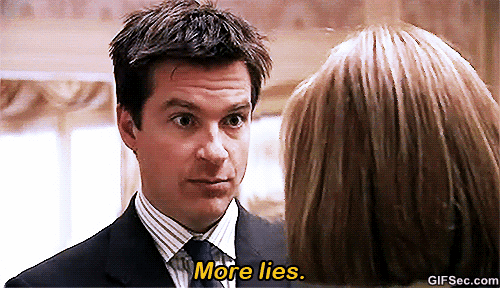 We choose to not follow the herd and instead abide by the 100th cow method. Don't chew the cud, dance in a sombrero and stand out so people will remember you.
That's why we dressed up in safari suits when we met the Queensland Minister for Cultural Affairs, Stirling Hinchliffe, last week.
The minister has met thousands of people in suits and ties, but he's unlikely to forget what we did to stand out and make a unique connection.
We also send handwritten letters to people and organisations we want to connect with. This is something of a dying art in 2019 but that's exactly why it makes us so memorable.
Not everything you do has to be wacky or unusual though. Just take a bit more time to write to potential connections.
If making more of an effort to be personable seems too time-consuming, then what's the point in making any sort of connection with someone?
As this decade draws to a close, consider how much things have changed when it comes to communication as a consumer.
If you've ever messaged a company via Messenger, you'll know it can be painful at the best of times, never mind emailing them! Waiting for hours or even days for a response isn't very cutting edge.
However, imagine being told in 2009 that you could message a makeup brand or a footy club and receive an instant reply 24 hours a day, 365 days a year.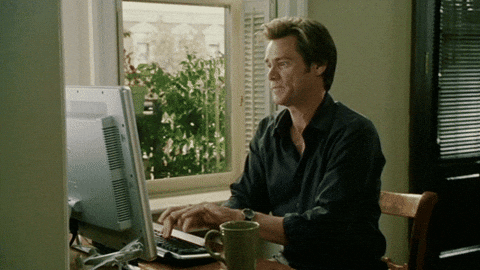 It sounds absurd because who's going to respond at 1am on Christmas morning? Chatbots, that's who.
The team at bot • hello are leading the way in a field that didn't even exist a few years ago.
If you message the Brisbane Lions today, Roy, the famous Lions mascot, will reply to you instantly.
He'll give you links to membership options, the 2020 season fixture and even a trivia game about your favourite Lions players.
All of this strips the chatbot of what could be a fake and unengaging personality and instead gives it a humorous and likeable feel.
If it weren't for the speedy responses, you'd swear you were talking to a real person!
Maybelline, Goodlife Health Clubs and Redmako have also used bot • hello to create their chatbots, with sensational results.
Customers are less frustrated with wait times, more engaged with the brand and ultimately more likely to spend money with them.
The lesson from this for networkers is straightforward: work harder to engage people because bots are already leading the pack.
If people feel more of a connection with a brand's bot on Messenger than through your bland, repetitive bulk messages, you're being badly left behind.
In the age of neverending alerts and notifications, your communications have to stand out. If they're an annoyance, those who click on them will simply forget them in an instant along with 99% of the near-identical messages they receive.
So don't ever underestimate the value of putting effort into personalised communication. Lazy messaging says you don't care enough about the person you're contacting and you're not excited enough about your own brand to promote it more effectively.
We human beings shouldn't leave being personal to a machine.