27 Feb

Hitting the reset button

Last month, the Duke and Duchess of Sussex – Prince Harry and Meghan Markle – announced they would "step back" as members of the British Royal Family to forge their own careers and become "financially independent".
Fortunately for them, having earned millions of pounds already, changing tack to start afresh is rather straightforward. However they fare in their new lives, they have enough money to last several lifetimes.
For the rest of us commoners, the decision to start off in a new direction is a much riskier one. There are heaps of considerations when it comes to hitting the reset button on life.
"Why do I want to change?"
You may reach a point in life where you question what you're doing. Is this job the one you want for life? Is this industry the right one for you? Do you have another calling?
If you're answering "No", "No" and "Yes", then it may be time to broadly consider what your options are.
There are inevitably going to be downtimes in your work life and that's totally normal. But if a feeling starts to nag at you every day that you belong somewhere else, you don't have to push it out.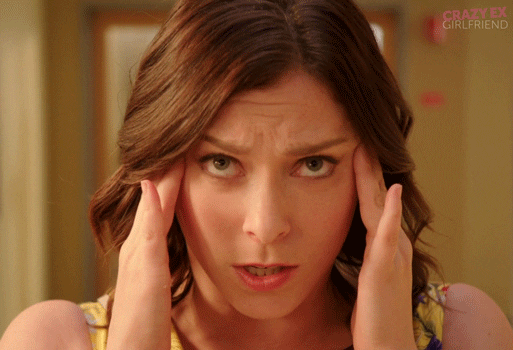 We can only deal with our feelings by confronting them head-on. In this case, map out the pros and cons of what you're doing now to identify what you're looking for elsewhere.
You may recognise that your short-term lack of drive will subside after your next holiday or that it's worth grinding things out to earn a promotion or a transfer.
However, you may also have a clear idea in your head of where you want to go next. This isn't just a change from PR to advertising, this is a switch from chalk to cheese.
Consider where you stand
Before taking that next step, it's essential to consider the potential scenarios if you quit your job to study or go straight into another sector.
If the worst-case scenario is not finding a job for months and running out of money, keep that realistic to ensure you're prepared to best handle your new career.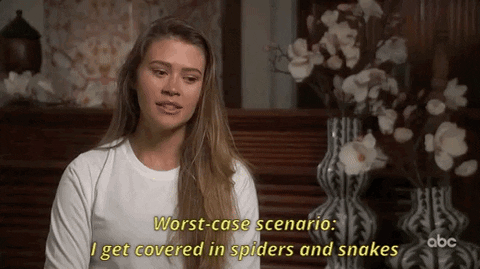 That being said, if the best-case scenario is getting a job that pays well, you enjoy and are good at, you may decide the risk is worth it.
Only you can set and manage your expectations but the key consideration is that you must be prepared for significant challenges at the beginning of the journey.
Is studying the right choice?
Mature age students (over-25s) are steadily increasing in universities. Between 2011 and 2016, the Australian Bureau of Statistics estimated that two out of five of these students had not previously received a bachelor's degree.
Education is a wonderful thing. Broadening one's knowledge is intellectually stimulating and degrees are a necessary qualification in many fields.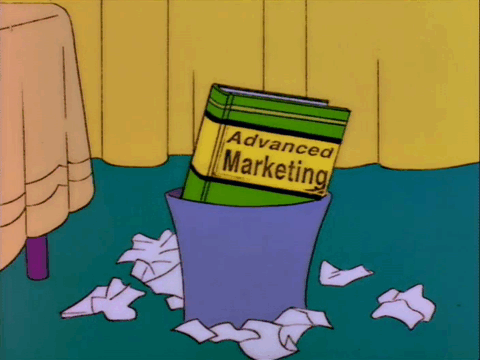 However, the key question for you to answer is why you want a particular degree or indeed any degree. Is it because it's a pre-requisite to entering your dream career? Or is it just kind of interesting at face value?
Either way, it pays to learn as much as you can before signing up. Degrees aren't cheap, regardless of whether you pay with HECS or upfront.
Events like Careers Expo and TSXpo are a great way to become acquainted with potential pathways.
University open days also allow you to talk to academics and students about their courses.
Google is not your friend when it comes to deciding what course to study, or to study at all. Nothing beats authentic, first-person advice from those in the field.
Making the change
If you've taken those big steps towards entering your dream career and you're now on the lookout for work, your passion will be your primary asset.
Without substantial experience, potential employers need other reasons to hire you, so give them some. You studied hard, you always dreamed of doing this, you have what it takes and not hiring you would be the biggest mistake the company ever makes.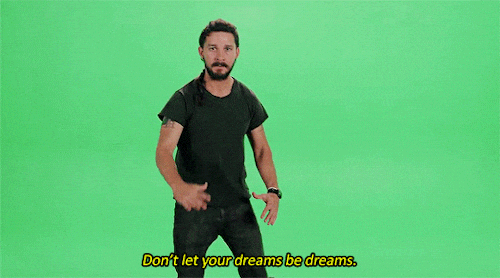 If you already made the difficult decision to start over with your life, putting yourself out there to be hired should be much easier. No one else applying could possibly have as much passion as you, so make it incredibly obvious to your employer.
Be prepared
The most important thing if you want to do a 'Megxit' is to make a plan.
Making a radical transition to another field is going to be stressful, challenging and risky. Be prepared for hard times, both in the interim between jobs and the application process itself.
If you have kids and family to look after, that's less of an issue in 2020 because universities have begun to accommodate people from all walks of life, not just high school graduates.
Ultimately, nothing should stop you from pursuing a dream. If you decide that law, accounting or drama is really what you're cut out for, then don't let anyone tell you otherwise. After all, life is all about taking risks.