26 Mar

Five awesome ways businesses are innovating

Desperate times call for desperate measures. The coronavirus crisis is a confronting time for businesses to reinvent their strategies to deliver products and services to their customers.

In the space of two weeks, many businesses have had to transition to a limited business model or shut their doors altogether.

The bright side is that customers and members can connect with their businesses easier than ever online. If this happened 20 years ago, it would have been the death knell for far more industries that rely on face-to-face contact.

Instead, living in 2020 gives us an opportunity to support our favourite businesses through innovative methods. Here are some of the unconventional ways businesses are getting through this challenging period.

1 – Getting fit online

Going to the gym can be a great outlet to relieve stress and maintain your fitness.

Unfortunately, gyms have been ordered to close for the time being and of course, that means you have to stop working out, right? Wrong!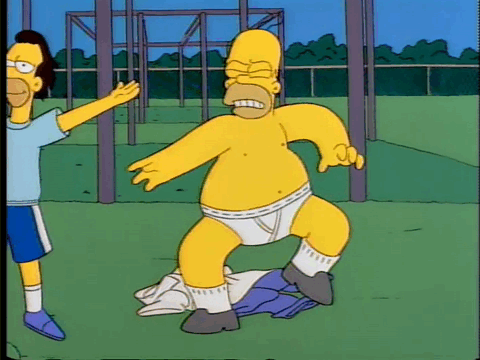 Some gyms have started offering online models for you to stay fit. Anytime Fitness allow you to stay connected with a personal trainer online and track your progress with an app.
One Australian F45 instructor also created a workout kit specifically designed to work at home. With so much of our time now spent indoors, it's great to see some old-fashioned ingenuity coming to the fore.
You should get in touch with your gym to see what options they're offering to substitute for face-to-face training. Staying inside doesn't mean we should slacken off. On the contrary, it's more important than ever to keep our fitness in check.
Or you can put on a VHS tape of Jane Fonda from the 1980s. Your call.
2 – Cutting out the middle man
This is really a way you can innovate your approach.
We all know about Uber Eats, Menulog and Deliveroo. It's never been easier to choose from an ever-expanding list of delicious meals and have them brought directly to your door.
However, many people don't know these services charge a hefty commission around 30% for every meal they deliver.
At a time when all of us are struggling, consider driving to your favourite local takeaway to ensure they receive a full cut. Otherwise, they may not come out the other side of this crisis intact.
Plenty of businesses are improving their takeaway offerings specifically to cater for the new restrictions.
3 – Locals helping locals
On the subject of takeaway, many businesses that didn't offer takeaway or delivery before are now doing so. With so many businesses having to close premises to comply with social distancing regulations, it's vital we do what we can to support our local favourites.
Jabiru Café at Nundah is showing how a business that relies heavily on customers spending time on the premises can revolutionise its business model.
People want to support local businesses during this difficult time but they need to be given options to enable that.
By mixing up a weekly menu and creating new delivery services, businesses like cafés can retain customers with a fresh approach.
Times are tough for everyone but we need to stick together and support the small businesses in our community that innovate like this.
4 – Changing tack
It's heartwarming to see an iconic Queensland brand do some good for the community.
The Bundaberg Rum Distillery is donating 100,000 litres of ethanol to the Queensland government so it can be turned into hand sanitiser.
The Beenleigh Rum Distillery is also making sanitiser for schools and frontline workers like police officers.
At a time when shops are running so low on products like sanitiser, it's tremendous to see a company that has the ability to make a difference innovate so generously and give back to Australians.
5- Broadening range
One NSW hotel has started offering grocery items like milk in its bottle shop to help struggling families who can't find them in empty supermarkets.
Not only is this a sensible business decision for such unusual circumstances, it's a generous gesture to look after people who can't deal with the supermarket stampedes.
Hotelier of the Toormina Hotel, Carl Mower, told the ABC that their focus is "to support the local businesses in the area that are doing it tough".
These certainly are testing times but with more innovative, caring humans like Carl, we'll be able to see it through with plenty of compassion and resilience.