25 Jun

Hitting the pause button on our routines

One of the seemingly limitless downsides of the pandemic is that it's forced us to stay inside more often.

With all manner of creature comforts at home and in the office, the prospect of long periods indoors perhaps doesn't seem as grim as it would have in the past.

Unfortunately, this time of year can bring on some unwanted feelings of 'winter madness'. The lack of sun and cold weather combine to make us more tired and miserable than usual.

In Brisbane, the clear sunny days are glorious, but not if you can't go outside and enjoy them.

You can get to work early, work hard until 5:30 and clock off without seeing any blue sky.

Needless to say, this isn't great for our health.

You don't realise how much you need that daily dose of Vitamin D until you go without it.

After spending 40+ hours a week staring at that dreaded blue light on our monitors, we come straight home to look at more of it on our phones and TVs.

This is a perfect recipe for feeling washed out and lethargic (and a little crazy).

Thankfully, there are a few simple tricks to fixing this compulsion to stay inside.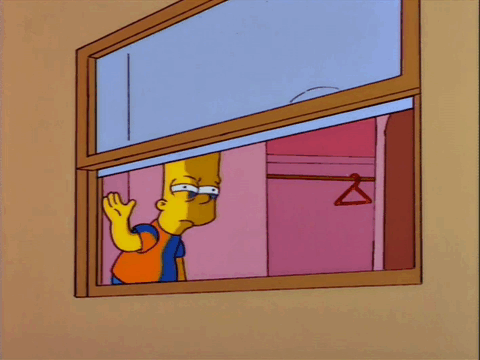 Use your break to actually take a break
It's easy to duck off to the office kitchen for lunch but you can use your break for something a bit more meaningful.
Take your sandwich to a nearby park or just a quiet, sunny place near the office.
If it takes an extra five minutes our of your break, that's time well spent.
Our meal breaks aren't just for wolfing down food as quickly as possible so we can get back to work. They're essential for recharging our batteries so we feel refreshed and perform more efficiently when we return to our desks.
Don't be afraid to hit pause
Sometimes, when we have a dozen jobs to do at once, we feel overloaded and are inclined to make more mistakes.
We naturally feel pressured to carry on and chip away at our tasks but this isn't necessarily the best approach.
If you keep making mistakes, powering on regardless isn't going to make you perform better. Quite the opposite, in fact.
There's nothing wrong with saying you need some air and a quick refresher.
A drink of water, some fresh air outside and a walk around the block can do wonders for our minds.
If we get over our fear of leaving our desks for a few minutes, we'll be all the more efficient for it.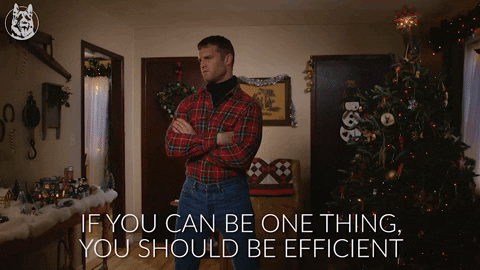 Use your downtime to recharge
Meditation isn't something confined to yoga classes. It's something we can all practise in our own time, in our own way.
Finding a quiet, peacefu place to empty one's mind is essential to proper relaxation.
Letting the fear and anxiety wash away each day will quickly become a habit when you stick at it and focus.
Getting into a routine to keep our brains fully functioning will make us more efficient workers and healthier humans.