16 Jul

The news according to Seek – the jobs market is slowly recovering

The latest data is in from Seek and there's good news and bad news.

Companies are willing to hire again

The bad news is that, unsurprisingly, job ads are down by 33 per cent compared to June last year. The good news is that between May and June, job ads surged 42 per cent!

This tells us that, while the jobs market is still in relatively bad shape, it is recovering based on the number of new openings.

Employers are entitled to feel pessimistic about the state of the economy and its effects, but perhaps we shouldn't feel quite as dour about the immediate future of the market.

Companies won't be asking people to sign up if they expect they'll have to close down in the next few months. This is a much-needed positive sign for Australian business in the wake of so much doom and gloom.
State of the nation
Every state and territory also enjoyed an increase in ads posted. Queensland, New South Wales and Victoria all enjoyed boosts of more than 40%, while Tasmania's ads increased by 63%!
The ACT, with its huge reliance on the public sector, only increased its posts by 9%, but every other state and territory recorded increases well into double figures.
This is a great sign for the country. The economic recovery isn't limited to certain states and territories. Rather, the whole country is on the road to recovery.
"We're all in this together" may be just a slogan but we should all appreciate the positive signs from this data.
Now is not the time for petty interstate rivalries – we should all want to help each other out in the world of business.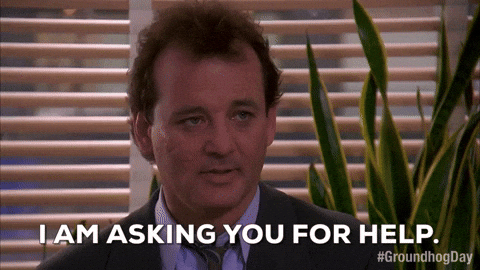 Which industries are performing well?
If the Seek numbers are anything to go by, these are the industries dealing best with the economic crisis:
Sport and recreation – 101% increase in ads
Marketing & Communications – 91%
Education & Training – 81%
Hospitality & Tourism – 80%
Call Centre & Customer Service – 76%
Human Resources & Recruitment – 70%
It's certainly welcome news for Blended to see recruitment performing well, while a surge in posts for communications, training, hospitality and customer service jobs indicates greater demand for positions requiring regular interaction with fellow employees and customers.
Mining (9%), engineering (19%) and construction (21%) only recorded modest increases, placing them at the bottom of the list for this period. These industries are fundamental to the Australian economy and hopefully they'll bounce back quickly.
These numbers can't paint a complete picture of the jobs market as it stands but they can show us trends in industries to give us an idea of who is in demand.
As the long, arduous road to economic recovery continues, let's keep up the positivity. Contrary to what some might think, the jobs market is not totally doomed for the short-term.